Our Mission and Legacy
Empowered by Knowledge | Strengthened by Action | Sustained by Community
Our vision is that no one faces cancer alone.

We exist to improve the quality of life of cancer patients and loved ones and help them live well during their cancer journey.
We provide:

Community for people facing cancer
Guidance from experienced professional staff

Free classes, workshops, and programs

Provided support to

East Tennesseeans impacted by cancer

Always

cost for members to use service

More than

years of serving our community

Founding Story

Rachael Young, PhD, was diagnosed with cancer in the 1980s and received exceptional medical treatment in Knoxville, TN. A brilliant, life-long learner and visionary, she was always seeking knowledge and open to new ways of healing, while staying grounded in the science of what works. When exploring ways that she could be part of her own healing, Rachael discovered The Wellness Community in Santa Monica, CA.
The Wellness Community, founded by Harold Benjamin, PhD, provided education, stress-management, and support where people impacted by cancer could learn from professionals and from each other. The Wellness Community was the piece of the comprehensive healing process that Rachael had been seeking, so she enlisted the help of her husband Robert and his brother Lindsay to bring The Wellness Community to East TN.
In 1990, the doors of The Wellness Community (renamed Cancer Support Community in 2010) opened as the first location outside of California. The international network of Cancer Support Communities has expanded over 40+ years, and the empowerment and community model envisioned and brought to life by Harold Benjamin and Rachael Young remains.
At Cancer Support Community East Tennessee we strive to carry forward Rachael's vision, wisdom and love.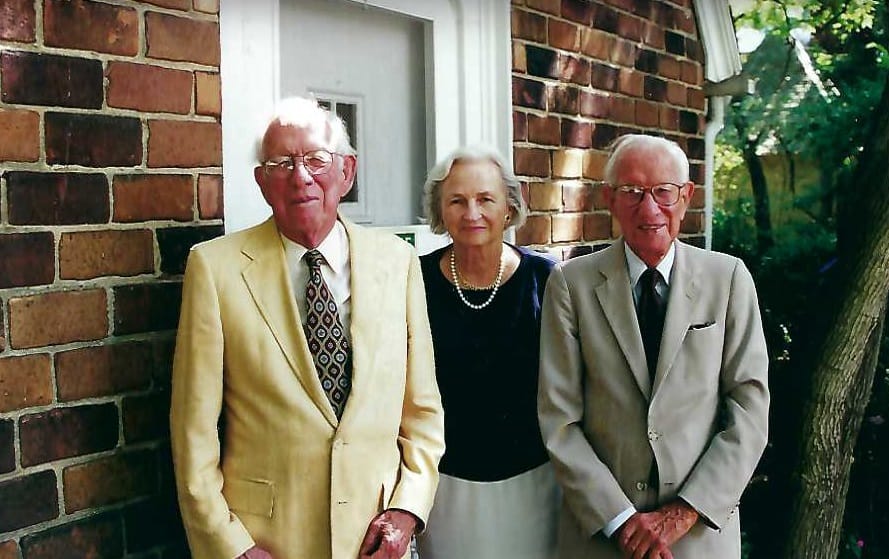 Robert, Rachael, and Lindsay Young
CSCET endeavors to support all people living with cancer and those who love them from diagnosis through survivorship or end-of-life. We're honored to serve those in our community living with the challenges of cancer. Together we can ensure that no one faces cancer alone!